Pep Guardiola is not in two minds about what kind of stuff he needs
September 27, 2016
Pep Guardiola is not in two minds about what kind of stuff he needs from the man standing between the sticks for him and is backing himself on the change he has made in the goalkeeping slot at Manchester City.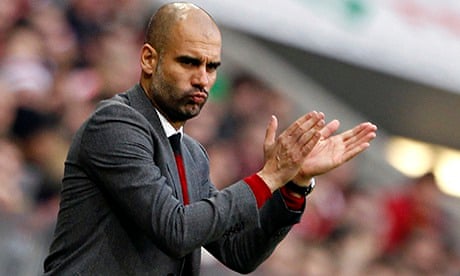 The coach praises the previous no. 1 Hart and rates him as a good goalie, but, in his view, a goalie should not just be limited to stopping the shots coming towards the post, but, should also move from his position and try and show skills with his feet, making the passes to the players and he can't see that quality in Hart.
According to Guardiola, the Sky Blues could not have been the same team if it had not been for Hart's solidity and he is worthy of a lot of praise and nobody is pleased to see that man on the side-lines, but, he can't help it because he is a coach and a coach always has to displease people because he will always be dropping some player or the other.

Guardiola was quoted saying, "A coach will obviously keep some guys on the bench because you can only play so many guys at a time and whoever is not being played is unhappy. It would have been an absolute ideal world for a coach if people gleefully accept whatever he decides, but, it does not happen."
"However, you have to be clear about your stand with the players. A decision may be right or wrong. I can't say since I have come into management, I have always judged things right and have got every decision of mine bang on. There have been mistakes. But, what I believe is as long as you are going about things with honesty, it's all fine."