Conte slams FA for Fixture Scheduling ahead of City Clash
October 22, 2017
On a night where Chelsea will rightly lap up all the plaudits thrown at them for their brilliant Champions League win at Atlético Madrid, boss Antonio Conte has immediately turned his attention to Saturday's mega clash with Manchester City and he is not a happy man.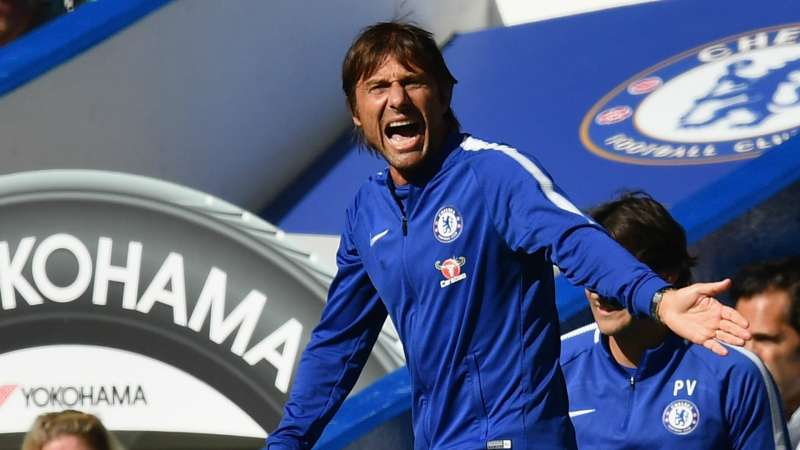 He is fuming at the FA for scheduling the game less than 72 hours after the energy-sapping win in Madrid. Chelsea made history by becoming the first English side to win at the Spanish giants. The Londoners fought back heroically after going a goal down just before half-time when Antoine Griezmann tucked away a penalty.
In-form striker, Alvaro Morata equalised with a deft header from Eden Hazard's cross on the hour, his 7th of the season. Then as the pulsating battle looked to be headed for a share of the spoils, up popped up substitute, Michy Batshuayi with the winner four minutes into injury time. Cue bedlam on the Chelsea bench. This win was massive. It put Chelsea clear at the top of Group 3 but could also prove to be a pivotal result in Chelsea's season.
You could easily have excused Conte for basking in the glow of such a momentous result but no, he let rip at whoever is responsible for the timing of the clash on Saturday. In an emotion-charged press conference he claimed that he will only be able to select his team "one or two hours before we play" as he assesses the squad's recovery from tonight's game.
He said, "Honestly, I'm very surprised to see that this game we have to play on Saturday and not Sunday. I don't understand why. Honestly it's very tough to know (who will have recovered in time). For sure, after that performance, I want to wait. We will return to London around 4am. To have only one day to prepare for this game is not right."