CITY ON THREE-MATCH WINNING RUN
April 14, 2022
Premier League holders Manchester City are on a three-match winning run after their slim victory over Spanish champions Atletico Madrid in the first leg of their Champions League quarterfinal tie. Manchester City came into the game with a two-match winning run and it turned to a run of three consecutive games following the 1-0 victory at home to Atletico Madrid in the Champions League this week.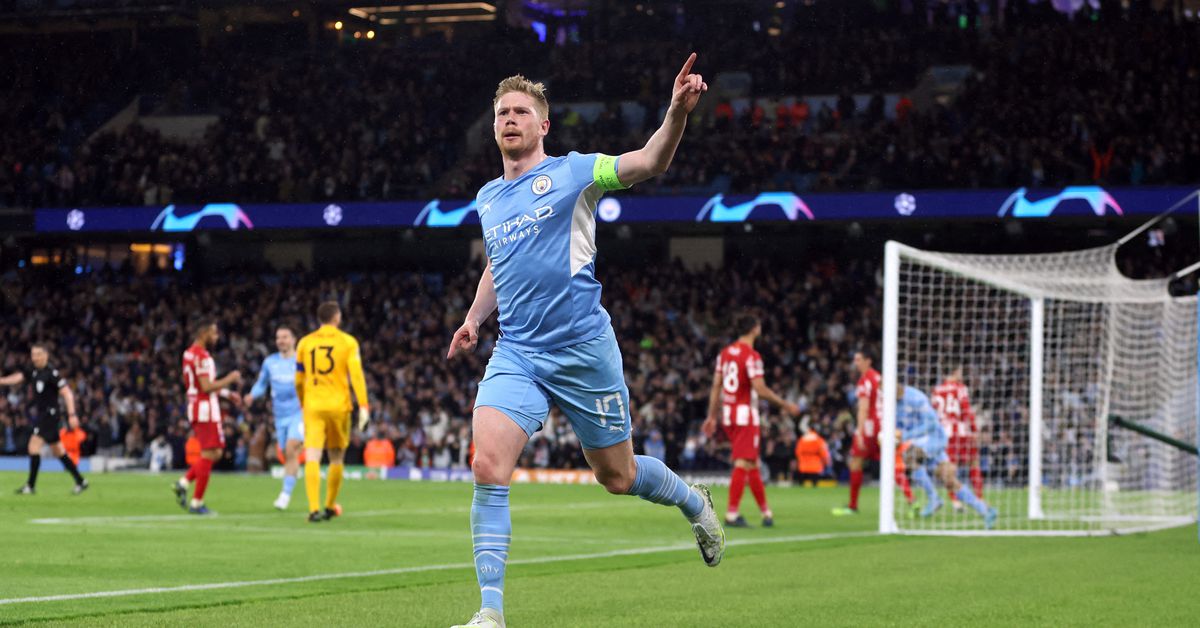 English champions Manchester City started their last eight tie with Atletico Madrid as favourites and they were frustrated for the majority of the first leg at the Etihad Stadium on Tuesday night by a stubborn, ultra-defensive Atletico Madrid team until Kevin De Bruyne find a way through with the only goal of the game. He scored the winning goal on 70 minutes off the assist from Englishman Phil Foden who has just been subbed into the game. Atletico Madrid had restricted the Citizens to a few chances until Belgian international De Bruyne scored to put them in firm control of the tie.
After the first leg, De Bruyne was quick to reveal his shock at the defensive style employed by Atletico Madrid and that he had not seen anything like it in his time as a professional football player. Despite his reservations about the Atletico Madrid approach, De Bruyne would be delighted that he managed to find a way past Jan Oblak in goal for the visitors to ensure that Manchester City will take a lead into the second leg in Madrid.
Manchester City have now won their last three games in all competitions after the goalless draw with hosts Crystal Palace in the league. Since the Palace game, the Premier League champions have beaten Southampton in the FA Cup quarterfinals, Burnley in the league and then Spanish champions Atletico Madrid in the Champions League.